When working on a home remodel project you will eventually find a bigger space than you expected. Now, after all, your excess and unwanted junks and space have been decluttered and cleaned, then you shall see the other unused spaces that have been sitting there. And maybe this time, you can make use of that space as your recreation area. Of course, you will be needing an area where all the amusement and party happens. It is where you can play your favorite video games, play pool with your friends or even bowling if your space is really big enough. It can be a spot for a small gathering and for a few drinks. It can be a room where you can go crazy with your kids and become like a kid again. How Do You Want Your Hobby Room To Be? If you don't want to make a mess out of your living room or you basically don't have any room for your past time activities, then maybe you can convert your outdated attic or basement into something – amusing. When you think about entertainment, you instantly visualize about gaming consoles, board games, ping pong table, pool table, or an entertainment system which realistically needs space. And your basement is just the perfect spot for you all your toys. Personalized Gym If you wanted to be fit, but don't have the time to visit the gym, then you can bring the gym into your home. You can set up a mini gym in your basement with the right theme and lighting, you will be excited to burn some calories every single day. Besides, if that's what relaxation is for you then do whatever pleases you. Billiard Area Dear, who don't play pool or have been addicted to billiards and wished they can have their own pool table? Well, there's a lot of people who are still in this classic leisure game. And if you're one of them, then it's about time to have your own pool table so you can just invite your friends over or play a match game with your father. For sure, elderly folks like him still got the moves like he's traveled back when he was your age. Very Own Home Theater If you and your family are movie buffs it is just right to convert your basement into a theater or movie room. Make sure you are investing in the finest home theater system that will bring out the quality in every movie, series or show that you will be watching as well as its digital sounds. Don't forget about the proper lighting system too. Plus comfy seats or long lounge sofa for a more satisfying comfort and entertainment. Rec Room With An Outdoor Feel If you wanted to go the extra mile with your past time area revamp project, then you can also install an electric fireplace to set an outdoor mood. This is perfect if you wanted to spend some quality and intimate time with your partner or just a downtime moment with your hood. Dim lights are perfect as well as […]
Read more

So you've been seeing a lot of information and tips about backyard and outdoor remodeling ideas, but this time it's going to be all about upgrading your porch or front entryway area. Your exterior front entry is the first sight that your guests will be seeing every time they come over. It's your front porch and front door that will be welcoming your visitors and will be greeting you when you come home from work. If you're having a hard time doing your entryway renovation homework, then here are some tips for you. Porch and Entryway Ideas Whether you have a small or a big porch area, you can always spice it up with different tools and accessories to provide your entryway a new character and improve the appeal of your house. Make Use Of A Covered Overhead As Entrance. Having a covered overhead added or attached to your front door entry does not only serve as an appealing decorative but is also a great shade whenever there is a rain or storm. This looks great on small-spaced porches because it does not only add detail to your main doorway is also a great spot to hang out with your guest or just have a coffee or tea time. You Will Never Go Wrong With Lanterns Lanterns are not just for indoors sitting on your grandmother's side table rather they can also perfectly accentuate your outdoor area too. Having the right lighting posted or hanging from your front entrance and porch will totally elevate the façade of your entryway. There are a wide variety of lanterns you can choose for your porch area from the traditional to the modern ones. But classics will always present you that nostalgic feeling so going for the old-fashioned lanterns will transport your guests back to the old times. Consider A Door Replacement Door designs are silently presenting a huge impact on the totality of your home. That although you have modernized your windows and reconstructed the architectural tone for your entire house, that sentimental-looking grandfather's door seems to be representing your home the opposite way. Match your door with how modern or classic your house is styled. The Classic Window Boxes Window boxes are the timeless classics of outdoor home décor. But there are also styles that will perfectly fit the different modern window styles no matter what kind of paint or finish it may be. But, you see, these old-school flower boxes never run out of style and so will your windows once you've accessorized them with these seamless boxes. More Exterior Décor Ideas Gate Is Still In Protection or exterior décor it doesn't matter. Mini gates together with landscaping can go beyond your wildest outdoor ideas. As classic as they look, low masonry gates or wooden gates will just give your front garden entrance a classical ambiance. It's like you're experiencing the 70's or the 80's this 21st Try experimenting with it and it will place you on the map. Remodel Your Driveway It may be your least priority, but your driveway is part of your entrance area so it should also […]
Read more

Our bathroom is the only place where we get to pamper ourselves. We groom ourselves and give ourselves a treat whenever we are in the bathroom. A clean bathroom can make us do whatever we want to do with ourselves comfortably. Without worrying about the leaks and unremoved stains, the bathroom should be cleaned and fixed from time to time. This is for you to be able to concentrate on giving yourself a treat. But if you are already fed up with the design of your bathroom, you can always have it remodeled.  Bathroom home remodeling addition can be worth it so that you will be able to have a decent bathroom. You will be then comfortable whenever you are sending a few more minutes in the bathroom once the remodeling or the renovation is done. Here are some bathroom reconstruction and remodeling tips for you to consider. List the things you want to have in your bathroom We all have that dream bathroom. And if you are already planning to have your bathroom remodeled or reconstructed, add the things that you always wanted. Create a simple wish list and start searching for these things in stores. List down the prices and their brands. Also, compare different kinds of brands so that you will be able to choose the one that you really need. Budget Once you have created your wish list and the different items that you will need, it is time to add the numbers. Make sure that you will have enough budget to finance the entire remodeling process. If there are items that you really want to get and you don't have enough budget for it, you can always get an alternative. Or, you can have a DIY project so that it will look similar to the item that you really want to have. Choose durable materials Remodeling or reconstructing is eliminating the damaged materials and have it replaced with new ones. Be sure to choose the most durable materials in remodeling your bathroom. Create a floor plan Create a floor plan that can maximize the space of your bathroom. Whenever you are pampering yourself in the bathroom, you want to have enough space for you to relax. There are different floor patterns that can be customized according to the space of your bathroom. Add shelves and drawers Once the floor plan is all set, it is time for you to add more designs in your bathroom. Choose an appropriate bathroom color and pick out different accessories that go with the design of your bathroom. Don't forget to add shelves and drawers so that you will be able to have enough space to place your towels and other toiletries. Choose proper lighting The bathroom must have the best lighting. Vanity light is best installed around your mirror. This is for you to see your face without any shadows. And whenever you apply your makeup, it will be easier for you to balance out the different shades that you put on your face. Know where to place the vents In order for you to breathe properly in your […]
Read more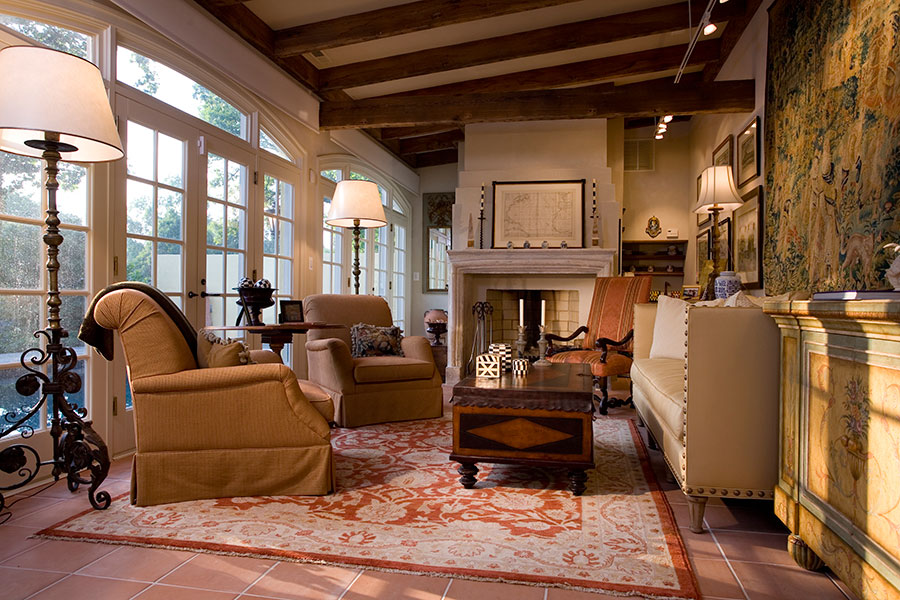 When it comes to space, we will do everything it takes in order to make use of it. But there are some people who love to have a huge space in their houses. And if you own a small house, you can decide between expanding your space or make it look spacious. There are a lot of home remodeling architects that can help you in expanding your space. And if you only want to do some illusion, there are also interior designers for you to call to help you with what to do. Our home is the only place where we get to relax and do whatever it is that we want. And we want to make sure that we are comfortable in our home. Here is a list of how to expand your living room: Use wood If you want to be closer to nature, wood is the best material to be used in your living room. It has this natural feeling that makes your room look and feels spacious no matter what size your living room is. Most especially if you make use of wood as your flooring. One type of wood that is commonly used in Asian houses is the Bamboo. This kind of wood is naturally long and durable. If you stash them together as a wall, floor, or even as a ceiling, it will always make your room look spacious. Glass Another way to embrace nature is to have a view of it. Adding glass windows can make your living room look spacious. It is nice to look beyond the four walls. And a hint of nature will make us feel as if we are looking at a painting. Even though it is just a crystal clean glass window from our living room. Mirrors Mirrors also have the ability to create an illusion of our small space living room. The bigger the mirror, the bigger the illusion it will give. And it will trick your mind as if you have a huge space in your small living room. Add a Patio It is ideal to add a patio if you have glass windows. This will make your living room look even more spacious because you have extended it outside your home. There are also different designs of patios for you to think about to match the way your indoor living room. Colors There are certain color combinations that will make your living room look spacious or tight. Most of the light colors have the ability to expand the look of your room. And if you want to have a few dark colors, you should choose the right combination in order for it to blend according to the way you want it to be. Rugs Rug placements and sizes also matter. There is a lot of purpose of rugs. One of it is to divide the space in a certain room, and the other is to keep the furniture in its place and so much more. Which is why choosing the kind of rug must match with the shape of the room and how you want your […]
Read more

Never waste that space in your home by stacking a lot of useless materials. The common abandoned area in our home is the basement. We usually toss anything that is useless in the basement. Which makes it a waste of space. Why not get rid of these items by selling them or donating them? Allow the home remodeling architects transform your basement into a living space and allow it to function the way you want it to be. There are a lot of things that you can do with your basement. There are a lot of creative ideas that you can do with it so that this particular space will not be put to waste. Here are some creative ideas for your basement renovation. Man Cave Everyone deserves a space of their own, most especially men. Whenever they need time to relax after a long day at work, they should have an area of their own. Transforming your basement into a "man cave" will surely make the mood of your husband or any dude in your house enlightened. They can bring their friends over for beer or billiards. Or basically just hide from all the stressors. Girls Night Out Girls deserve a space of their own too. Transform your basement into a girly room. Where you can invite all your girlfriends and do a lot of girly things together. You can have your mini salon and makeup area. And if you are attending an event, you can invite them to your place and do the necessary preparations there. You can even have a minibar and toss a lot of pillows for a fun night out at your very own home. Hide Out A simple additional living room can be a perfect hideout. Instead of stashing all the useless things in your basement, transform your basement into a hideout. Where you can make use of it as a living room and a bar at the same time. Family/Entertainment/Game Room A family room is the best idea when it comes to making use of the space in your basement. It also serves as an entertainment area because it is where you get to install that projector and LCD screen or a huge television. Watch movies with your family and friends in the comfort of your home. You can also place all of the board games that you have. If you are a video gamer, you can install all of your console games in this room so that you can invite your friends and just hang out while playing the different kinds of games that you have. Which gives you a lot of options on what to do. Kids' Playroom Kids tend to clutter all around your house. Most especially if they are still at the age of one to five years old. If you want to have a designated area where they can mess around, you can always have a playroom. It will be then easier for you to clean up the toys that are lying around. And you will no longer have to worry if you accidentally step on one of […]
Read more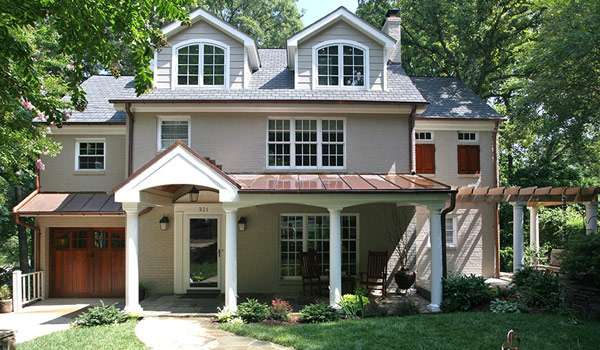 Our home is the best place to relax, we get to do whatever it is that we can do to make us feel comfortable. After a long day at work, we don't want to do anything except to sit down and relax in our own space. But what if you are living in a tight space kind of a home? Expand your walls so that you will be able to breathe properly and this is for you to move freely. This can be a fun project for you to set. Adding another space for you and your family to live in and create new memories. In order for it to go well, hiring home remodeling architects can make everything easier for you. They will help you in measuring the right measurements for the right amount of space that you need. Here are the reasons why having an additional space to your home can give you good benefits. More space to move The more space that you have, the more movements you can do. What can you do with a small space, right? It is also healthy for you as a person because you get to move around and perspire. And perspiration is good for the body as we already know. It releases the unwanted toxins from our body in order for us to be healthy. More space to exercise Having enough space for you to move means you can also do different kinds of exercises. You can do yoga, pilates, and even dance. All these activities can be done in an area where you can move freely in an open space. It is also a fun and exciting activity for you and your family to do together as well. It is also one of the many ways you can keep yourself and your family live a healthy lifestyle. Safe for kids to play around Kids are known to have high energy. They get to run as fast as they can and play as much as they want. With the benefit of a big space in our home, they will be able to move their entire body and enhance their motor skills. You will no longer have to worry about any kinds of bumps or accidents because you have an entire floor area or space for them to run around. It is also nice to have a specific area for your kids to play with their friends. Gathers the family together A spacious home can make every member of our family comfortable. Bonding in a certain area in our house can strengthen the relationship with our family. There are different things that you can do together as a family if you have enough space to move. Comfortable to live in If you want to live comfortably, having a spacious area can help you organize the things that you own. You get to have different kinds of pieces of furniture and other accessories that you want to add to your home. Another thing about the spacious space living is that it can help calm your mind down. Having a spacious home can […]
Read more

If you are tired of that small space in your home, you can always remodel. Condominiums are popular because of their small space living. But if you want to have a little bit of enhancement, you can always have a condo remodeling project. Small spaces can now look big if you hire the best architect or even just by yourself if you are the kind of a person who loves to do DIY projects. It doesn't matter if you are living alone or if you are living with your family, you can always find a way to tweak your small space and for it to look bigger. There are a lot of ideas for you to choose from in making your small space look big. Below are some of the many ways you can do to make your tiny space look spacious. Ceiling Paint To make our rooms look taller, it is best to add a little bit of paint on the ceiling. You can also add some painted designs like flowers, stars, clouds, and others. This can give an illusion to your room to look tall. If you are tired to paint, you can always make use of a wallpaper. And add a bit of art and crafts of your choice to add more design to your small space Mirrors Mirrors have the illusion to make your small space look bigger. It can sometimes fool you and make you think that it is a window. But in fact, it is just a reflection of what is already in the room. Proper arrangement of mirrors will enhance the way your space looks.  You can always pick whatever mirror you want to have and hang it appropriately to where you think it will sit best. You can also make use of small mirrors and arrange them and have a little bit of art and let its design to float within the room. Wall and Floor Colors Light colors will make the small space look cozy. It will make the room look inviting and worth living. Even if space is small, you will be sure that you can stay comfortable no matter what time it is. Pick a color scheme that you know that will make you feel comfortable. As long as the scheme will not irritate your eyesight and allow you to sit and relax after a long day in school or work. Multi-purpose Storage We know that multi-purpose items will always save space. You can make use of this in your condominium and have everything in one small space and yet you can still gain access to them easily. There are a lot of multi-purpose storages for you to have. From a bed to a table they have a lot of tricks under their sleeves. This can save up space in your tight room and allow you to do add some necessary pieces of furniture to your room to look good. High Shelves High shelves will make your ceiling look taller. Because you will be forced to look up and check whatever it is on the shelf. And from afar, the […]
Read more

When you are looking to remodel your house for selling, you want to remodel it in such a way that you increase its value so that you can sell it at a higher price. To help you out, here are the things you should and shouldn't do when renovating your house as given by architects' builders: Things you should do The first thing you should do is to look at the profit potential of the remodeling project that you are looking to undertake. As rule of thumb, you should never do anything that you won't get much from it. Two of the areas that you should pay close attention to are the bathroom and kitchen. When it comes to the bathroom, you should install a new floor. If the fixtures are old, consider replacing them. You also should consider giving the cabinets some attention. If they are still in intact condition, you shouldn't replace them—simply repair and repaint them. When it comes to the kitchen, the look of the kitchen countertops comes in handy. You can install new countertop surfaces if the current ones are worn out, or you can simply repair them. When it comes to the appliances, consider replacing them if they are old. Things to avoid when renovating your house It's a no-brainer that you shouldn't spend more than you are going to get. For you to avoid spending a lot of money on a house that doesn't have a lot of value, you should hire a professional to help you in valuing the house before you start the project. Once you have the value of the house, you should work with your home remodeling expert who will help you choose the simple projects that won't cost much but will greatly improve the look of the house. Another thing you should avoid doing is to give attention to areas such as the media room, offices, basements, theaters, back decks, attic remodels, and others that don't have a good resale value. Lighting is crucial to the look of the house; therefore, you should never remove it. Even if it looks bad, you should leave it in place. Remember that bad lighting is better than no lighting. Conclusion These are some of the things that you should and shouldn't do when you are renovating your house for resale. For you to get the most from the project, work with reputable home remodeling architects DC.
Read more

Are you thinking about remodeling your home? You should go ahead and do it as there are plenty of benefits that come with doing it. To help you out, here are some of these benefits as given by home remodeling architects: Home remodeling increases the value of the home If you are thinking about selling your home at a later date, there is no harm in making a few additions that will make it more appealing to the buyers. You can make simple changes such as applying fresh paint, changing the floors, upgrading the carpets, installing new fixtures, among many others. When you are remodeling your home to increase its value, you should pay attention to the projects that have a high return on investment. Some of the best projects that you should go for are: upgrading the kitchen, bathroom, replacing the front door, and even increasing the size of the living space. If you have the budget, you also should consider installing a new roof. The remodeling project makes the house more comfortable and efficient If you are looking to make the house more comfortable, you should put your effort in the areas that you spend most of your time. For example, if you spend a lot of time in the kitchen, you should work with your remodeling contractor and come up with ideas that will make the kitchen more comfortable. In some cases, you might be interested in spending more time outdoors and want to make it more comfortable. For example, you might want to add an outdoor fireplace, make the patio more comfortable among many other things. Here you should work with an outdoor remodeling company that will guide you on the units that you will install to make the space more comfortable. When it comes to making the house more energy efficient, there are a number of ways that you can use to make it possible. You can use green materials, replace the new windows, add insulation that decreases the energy costs, among many other things. Remodeling helps you keep up with the latest trends Are you a trendy person? You can always remodel your home so that it fits the current trend. When you are making additions, ensure that the trend is here to stay as you don't want to keep on changing your home when a new trend comes. You also should ensure that you work with a reputable home addition builder DC.
Read more

Did you know that there are many types of home additions that you can have? Here are some of the most popular: In-law additions You build these onto any side of your home, and they usually include a living room, kitchenette, master bedroom, bathroom, and closet. You should note that with these additions, you don't just add one room—you double the size of your current home so that you can accommodate additional people. Kitchen extension addition As you might have guessed, you make additions to your kitchen to enlarge its size. According to home remodeling experts, a good kitchen addition can add up to 200 additional square feet to your kitchen or any exterior wall of your existing home to function as a room addition. During the addition, the remodeling expert matches the existing roofing and siding with the current home. The expert builds the kitchen addition on the exterior wall where the existing kitchen resides on the crawl space foundation. Two story extensions These extensions are designed to enlarge a home with enough height but require additional length and width. You can build the extension on any side of the house. The rooms inside the two-story extension depend on the size of the expansion and the desires of your customers. Second story extensions You should make this addition when you have one level, and you would like to add a second story to the house. During the addition, the professional has to remove the entire roof from home and add the second story extension. You should then follow the extension by adding another roof and other appliances such as air, HVAC, electrical and any other that you might need. Bedroom Addition You make this addition by building a bedroom onto an exterior wall of your liking, as long as the wall has a crawl space foundation. You should match the roofing and siding to your existing house. Family room addition Here the home addition design expert matches the roofing and siding to your current home. The expert builds the family room to the existing exterior wall of your choice. Conclusion These are some of the home additions that you can make to your home. Unless you are highly experienced at making the additions, you should avoid doing it by yourself. The best way out is to hire a reputable home addition builder DC to handle the project.
Read more