Home Additions Project in Washington DC & Northern Virginia
Add-On to the Size of Your Home
If it's time you start looking for a bigger home for your family, consider adding on to your current residence instead. Residential additions can provide you with all the extra space and amenities you need without having to go through all the trouble of selling your home and relocating, especially if you've already found the perfect place in Washington DC. The architects and design builders at WE DESIGN BUILD™ can help you plan any number of home additions to add value to your property and give you more space.
Common Add-Ons
WE DESIGN BUILD™ can help you with any home addition project. No matter how big or small your planned addition is, you can count on our team to turn your vision into a reality. Some of the most common home addition projects we encounter include:
Bedroom Additions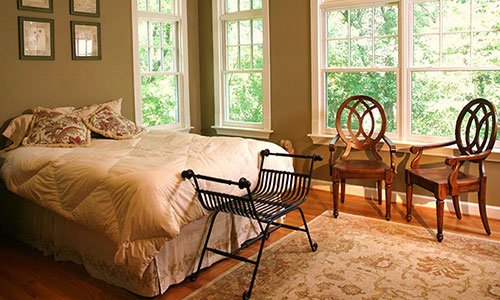 Whether you're having another child, preparing your home for an elderly loved one, or just want an extra room for guests, your living arrangements can change quickly. We can add as many bedrooms as you like, space and building codes permitting.
Garage Additions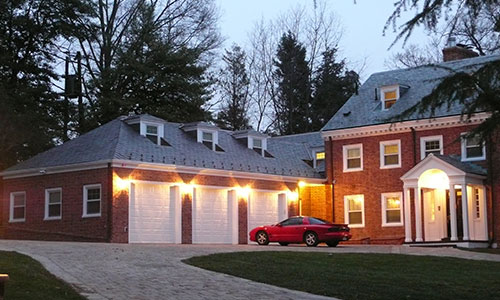 A garage is extremely convenient in Washington DC, particularly during the winter snowstorms. With a garage add-on, you can have all the extra room you need to securely store vehicles, tools, and other belongings.
Sunroom Additions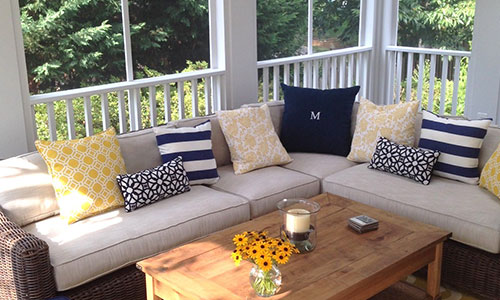 Sunrooms are becoming very popular among our clients. These structures allow you to enjoy the surrounding landscape while being sheltered from the effects of Mother Nature. Just imagine sitting in your cozy sunroom watching a beautiful snowstorm or the dance of orange and red leaves in fall.
Benefits of Home Additions
An addition is a great way to transform your home and provide your family with the space they need and the amenities they've always dreamed of. If you're on the fence about a home addition, consider these benefits:
Additions could add significant value to your home, and may even pay for themselves

A home addition is often much cheaper than moving to find a space that accommodates your needs

A home addition can greatly add to your usable square footage

You can choose to rent out an extra bedroom or converted garage for additional income

Roof top deck additions for entertainment
Call us today to discuss your home renovation project. You can reach our residential additions experts in Washington DC at (202) 333-3422 or in Northern Virginia at (703) 288-3090. We look forward to bringing your vision to life! When you call, be sure to ask about our kitchen and bathroom renovation services to complete the transformation of your home.